100% Satisfying and Satiating!
70% of our ingredients are Resistant Starch that go undigested. Our Pagels & English Muffins pass directly through the stomach and go on to the colon where they act as a pre-biotic and aid in digestion.
They are a healthy alternative to bagels or bread. Since our products have no fillers their physical size is limited but their crunch, flavor and awesomeness are unparalleled!
Paleo
Grain Free
Gum Free
Vegan
Dairy Free
100% Plant based
Kosher
Soy Free
Non - GMO
Gluten Free
Egg Free
Everything Pagel
Ingredients: cassava flour, almond flour, potato starch, organic tapioca syrup, yeast, sea salt, organic sesame seeds, onion, garlic, organic poppy seeds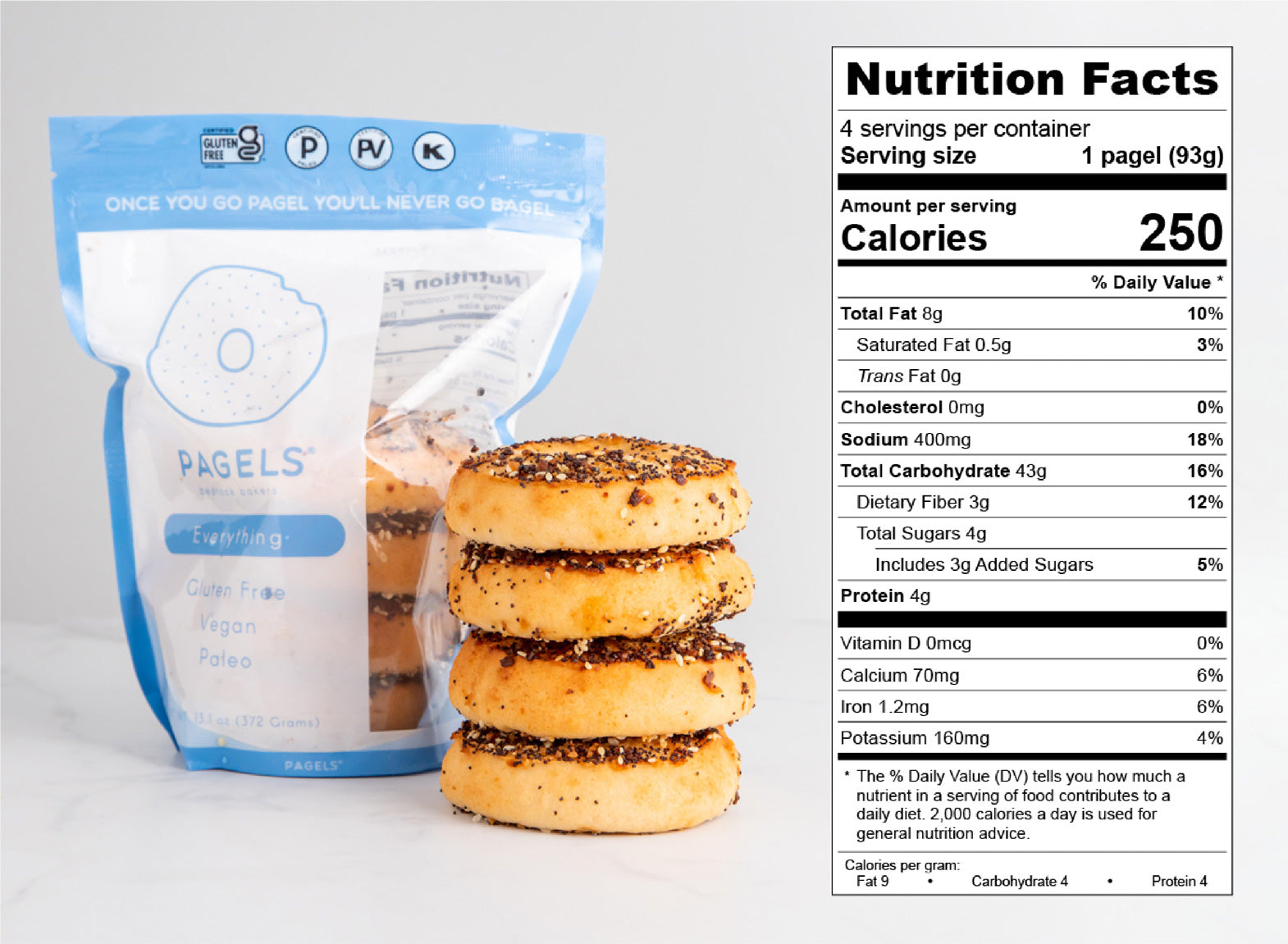 Cinnamon Raisin Pagel
Ingredients: cassava flour, almond flour, potato starch, organic maple syrup, yeast, organic raisins, organic cinnamon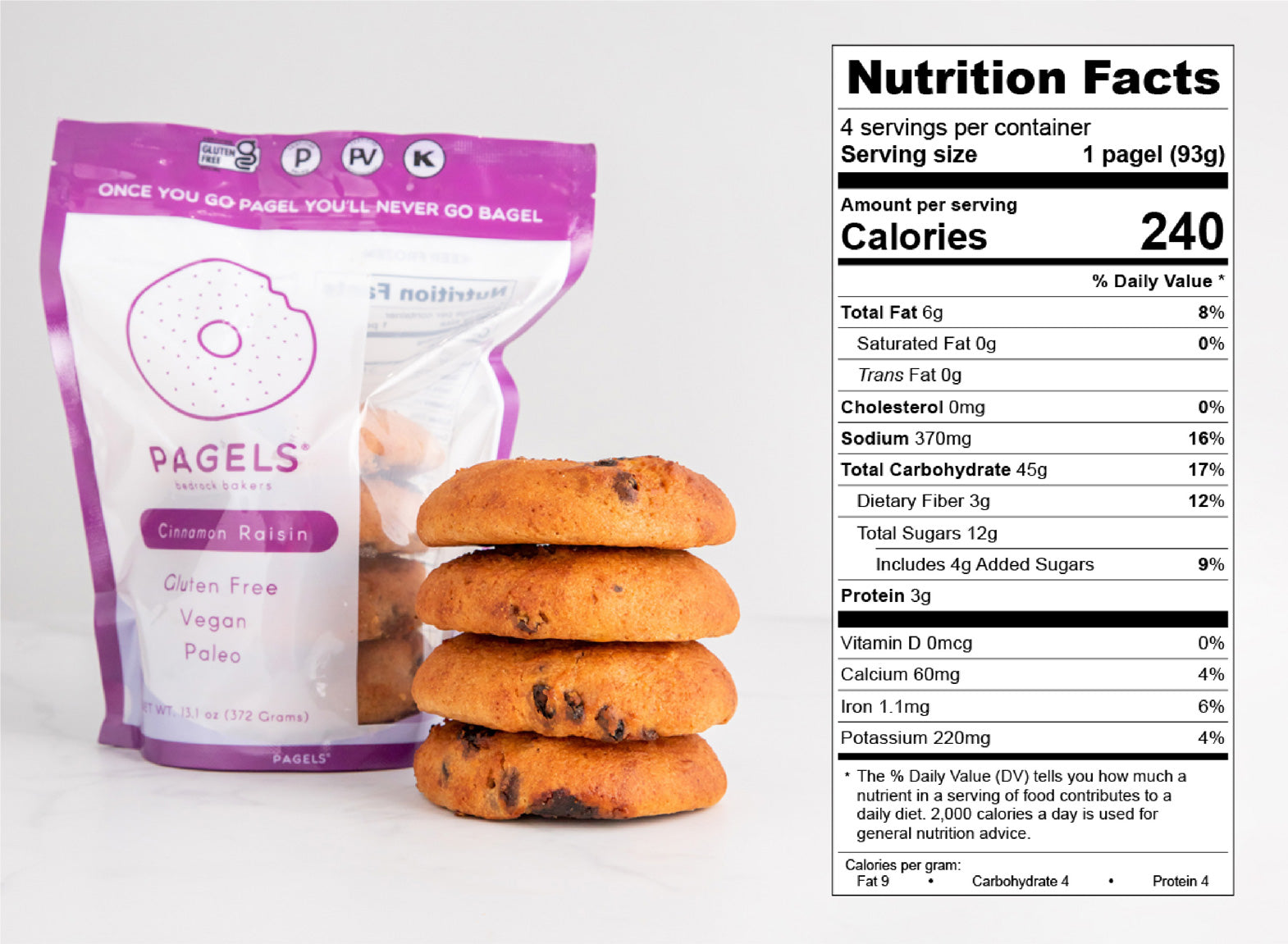 Plain Pagel
Ingredients: cassava flour, almond flour, potato starch, organic tapioca syrup, yeast, sea salt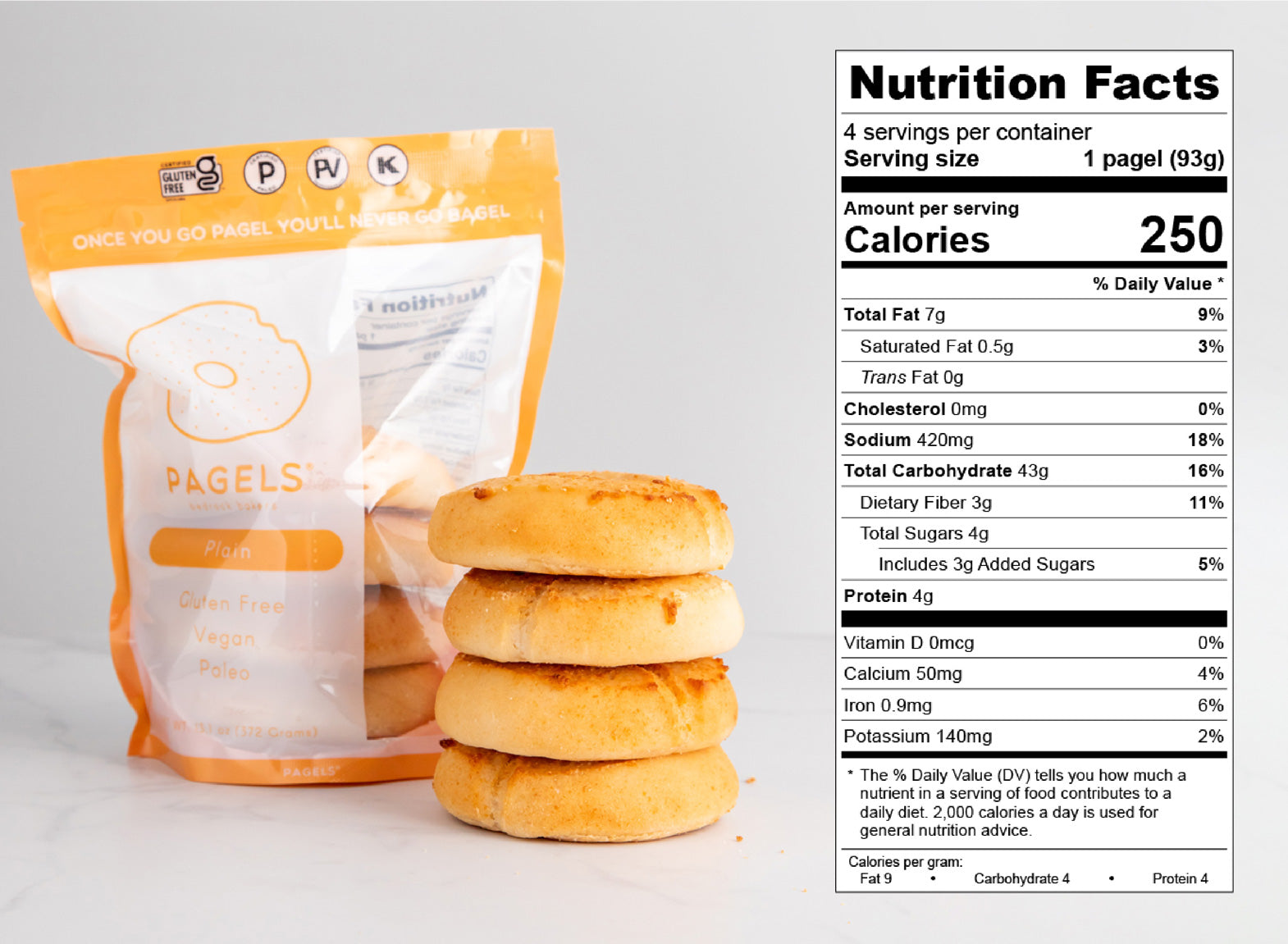 Sesame Pagel
Ingredients: cassava flour, almond flour, potato starch, organic tapioca syrup, yeast, sea salt, sesame seeds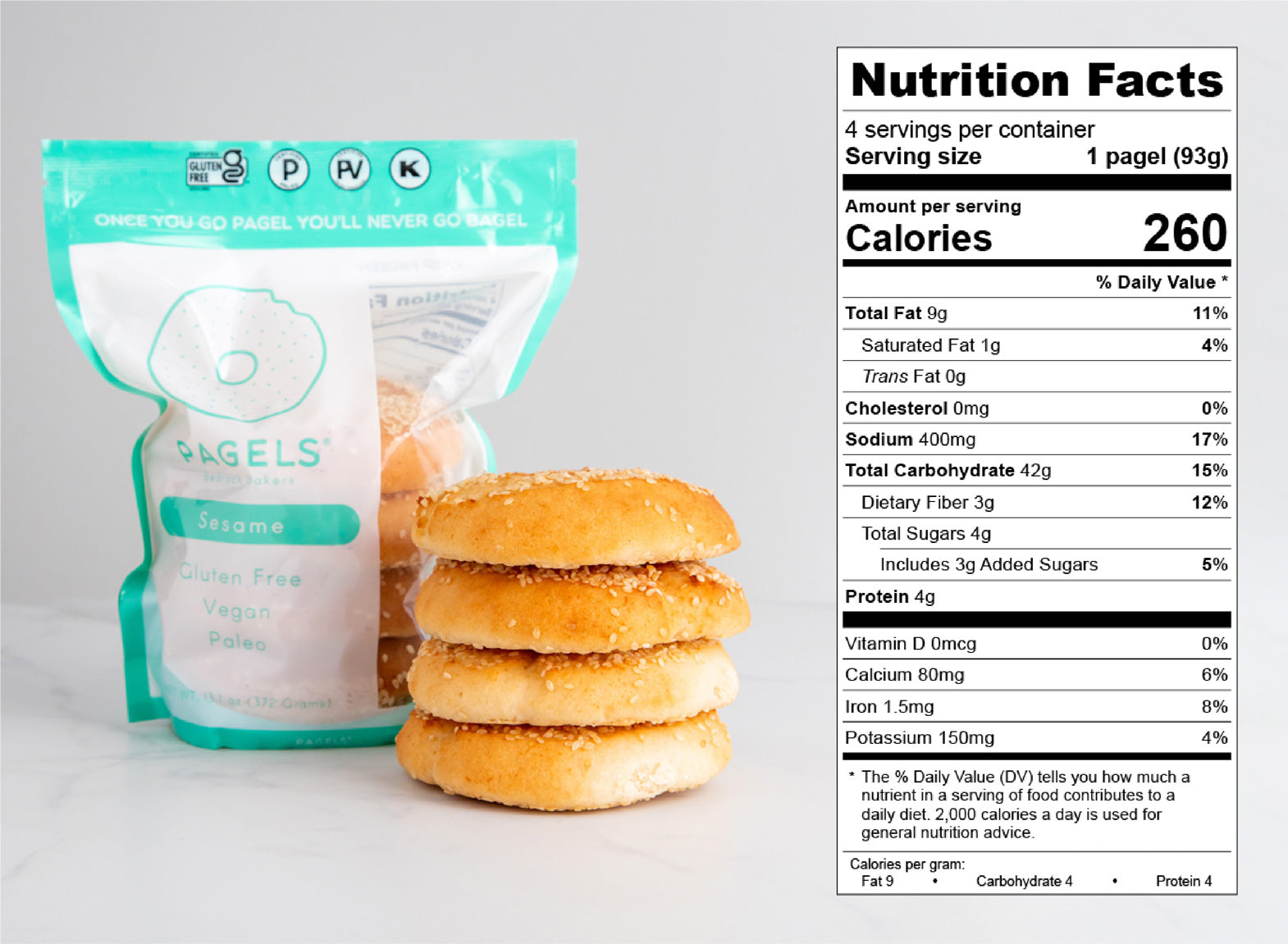 English Muffins Original
Ingredients: water, cassava flour, sunflower seed flour, potato starch, organic tapioca syrup, yeast, sea salt
English Muffins Cinnamon Raisin
Ingredients: water, cassava flour, organic tapioca syrup, potato starch, organic raisins, sunflower seed flour, yeast, sea salt, organic cinnamon